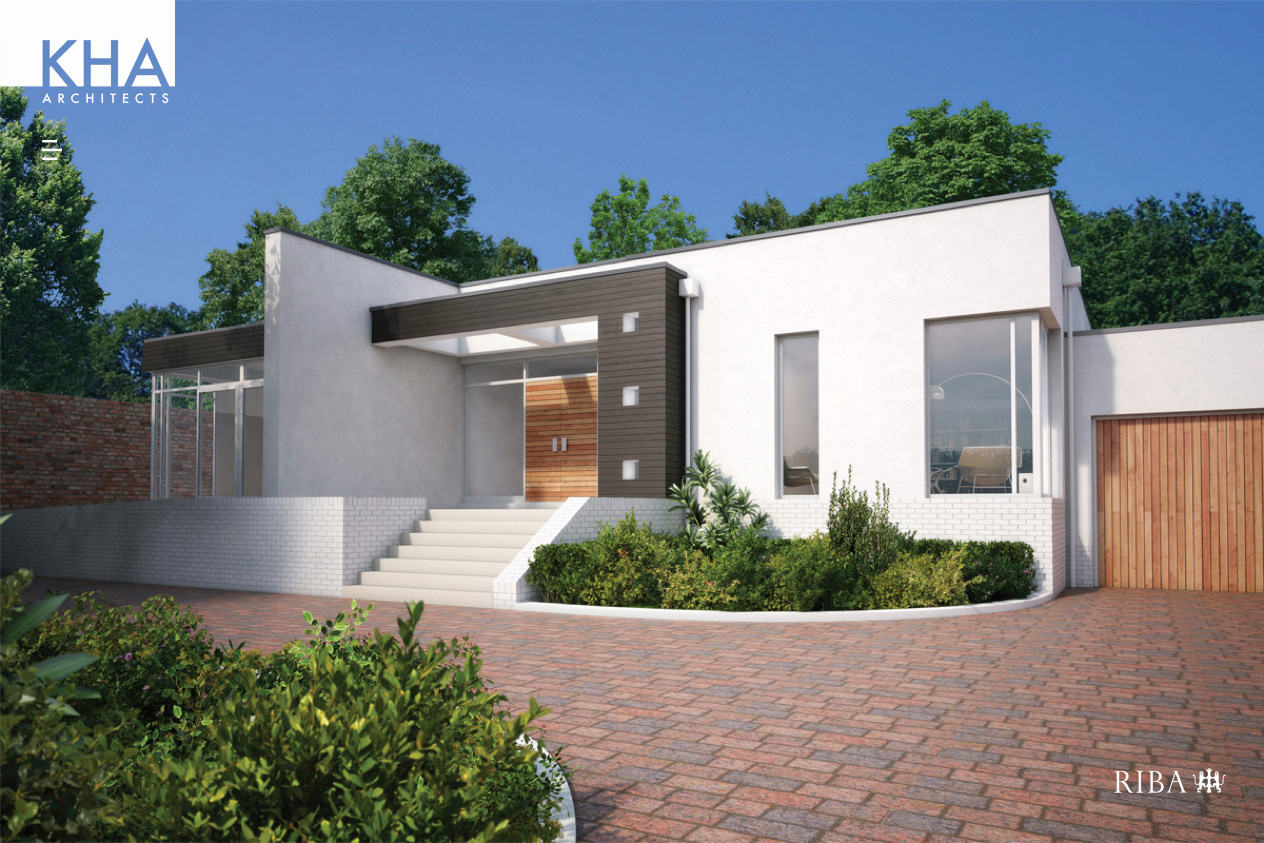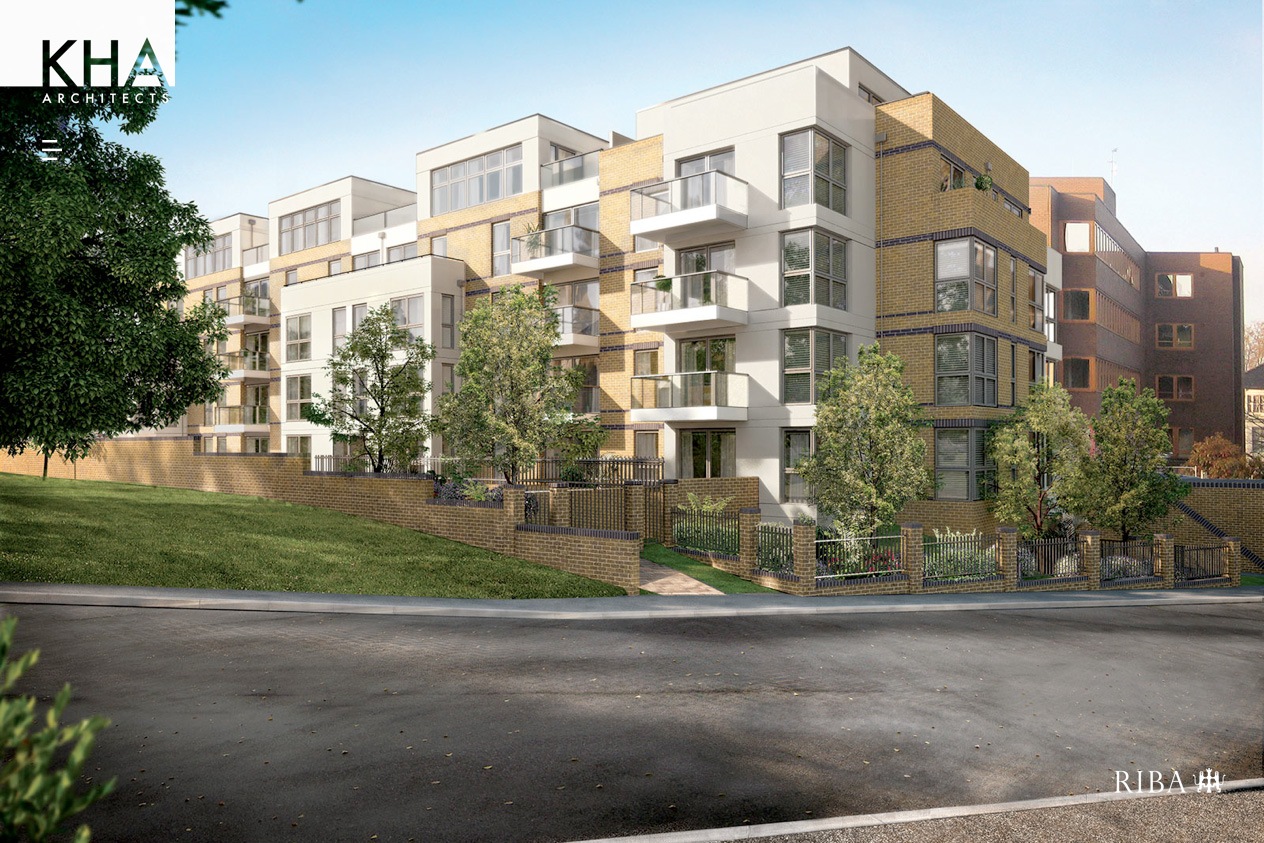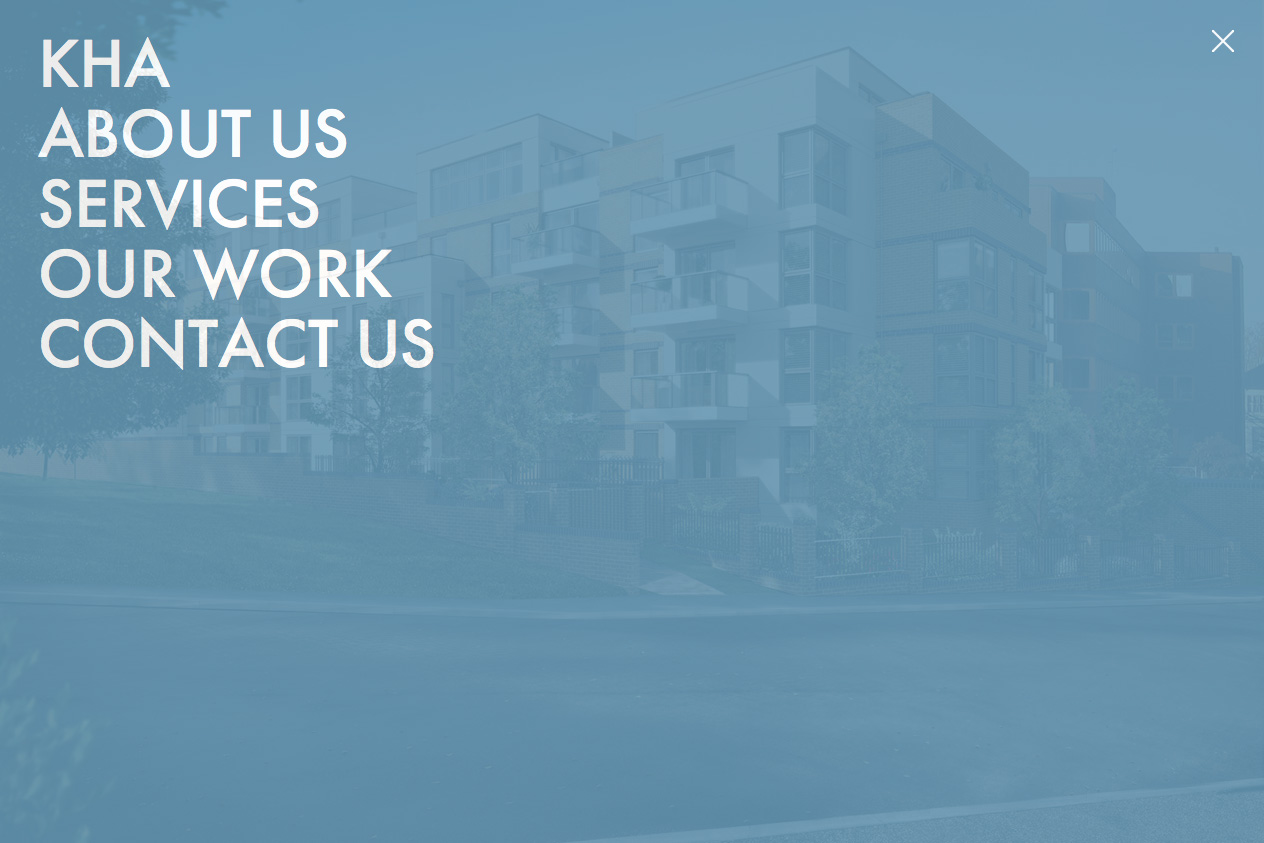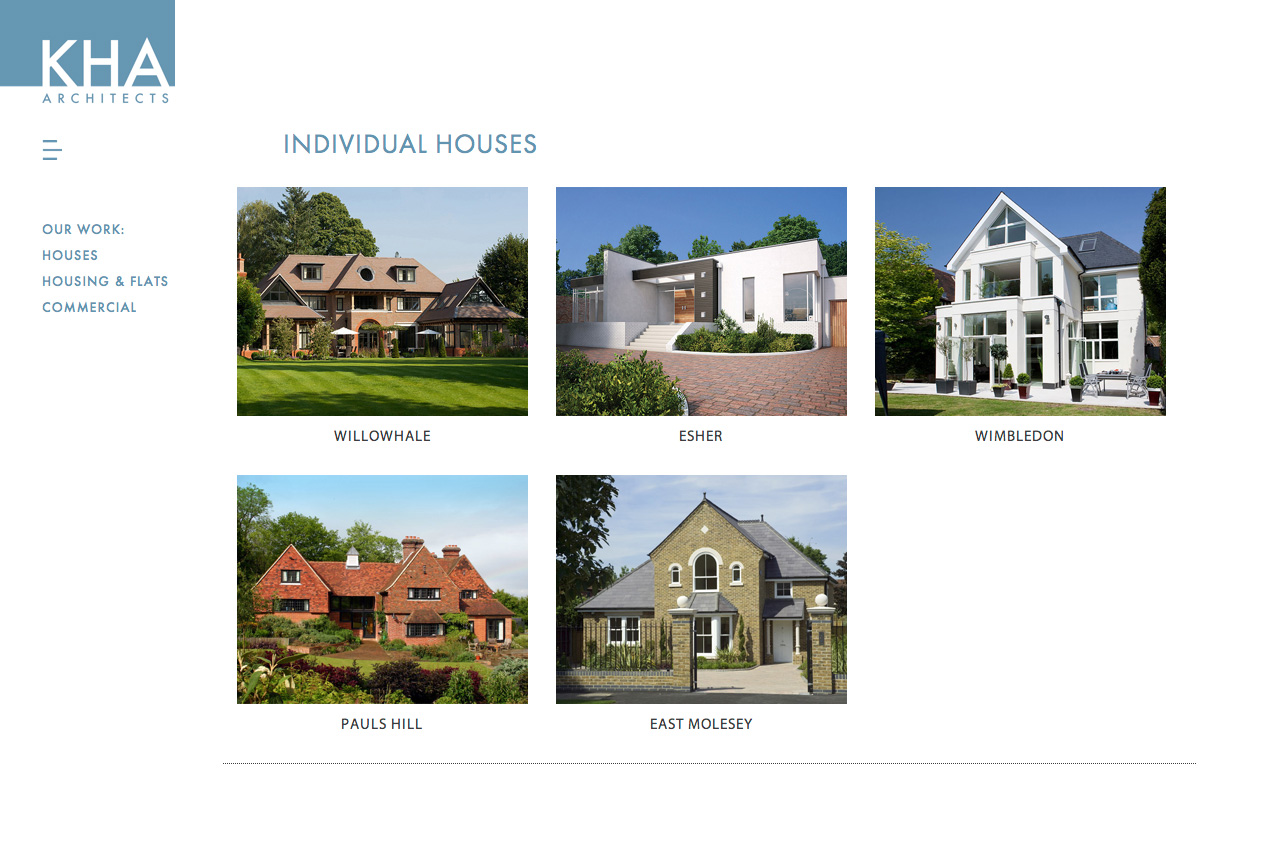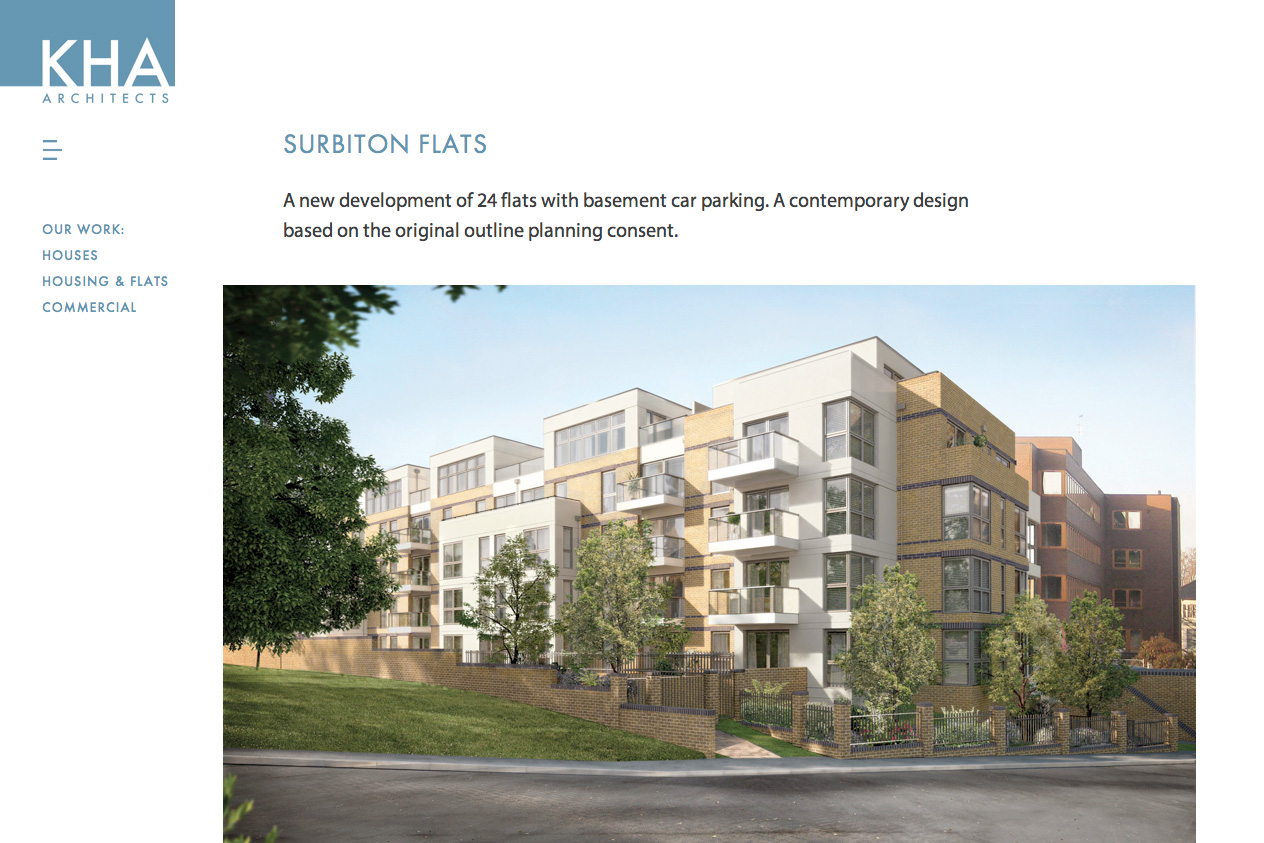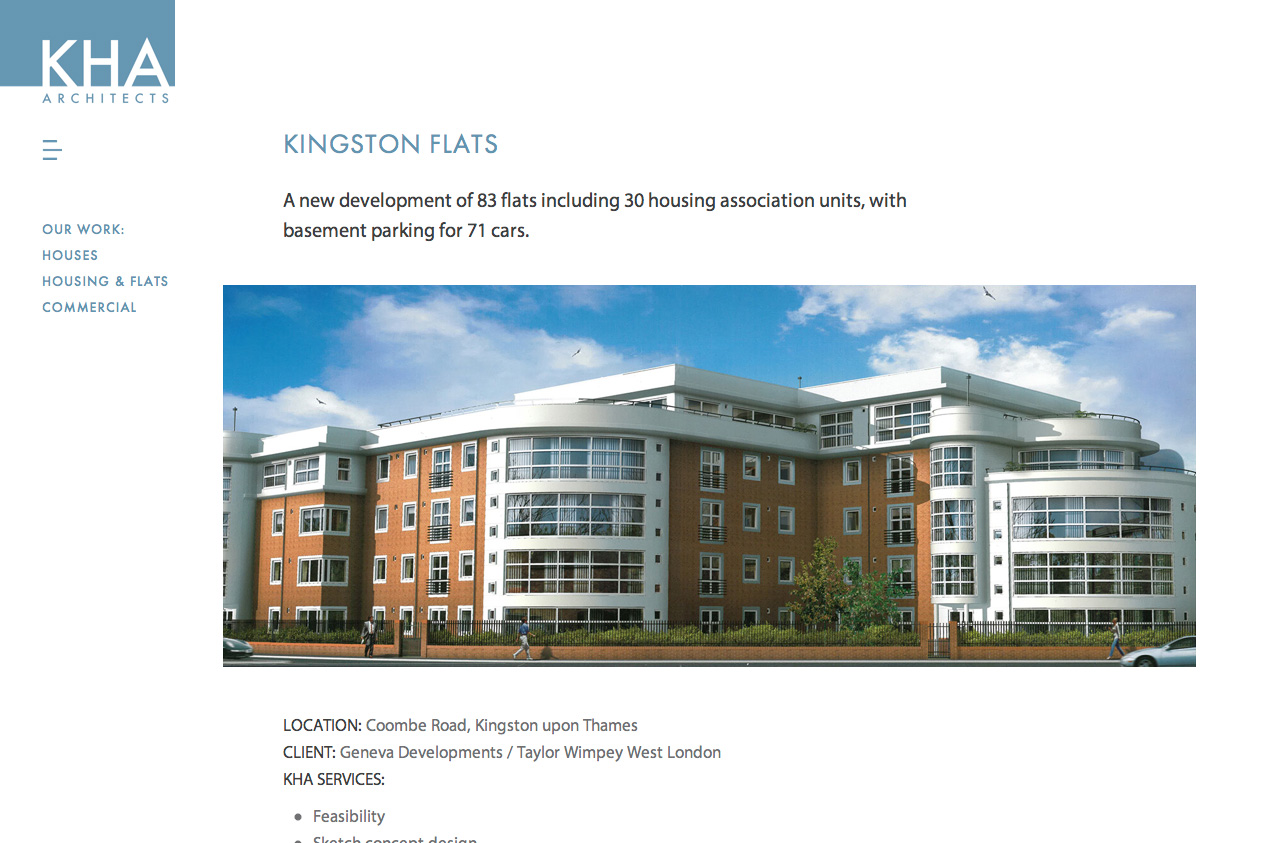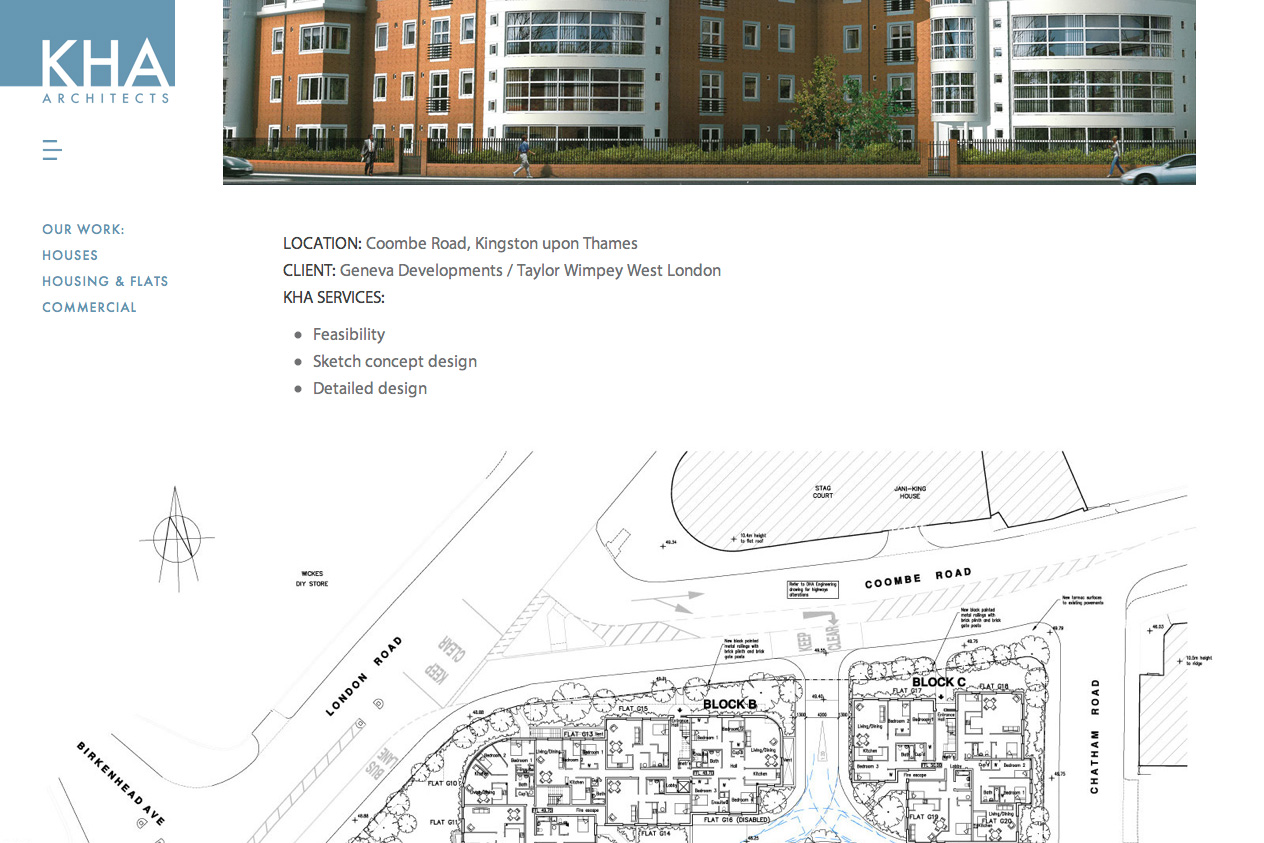 KHA Architects
KHA is an award-winning RIBA Chartered Architectural Practice based in Hampton Wick, just across the river from Kingston upon Thames.
Founded by Keith Hiley in 1981, KHA provides architectural services for residential, commercial, retail and industrial developments. Keith had seen design work we had completed for one of his associate contractors and approached us with a brief to bring his practice into the 21st century with a redesigned corporate identity and a stylish portfolio website.
We agreed that the identity should be restrained and classy, but also that the new design could be recognised as an evolution of the self-designed identity the practice had used for decades. Of the several design proposals presented, our simple typographic solution using timeless, architectural letterforms met with enthusiastic approval and was subsequently implemented across a stationery system, internal documents and architectural drawings.
Although long established and highly successful as a practice, KHA had never had a website, so this really was a blank canvas! But how do you present more than three decades of work without overwhelming the time restricted professionals you are aiming to engage? The solution was to be strictly selective, and to take a lead from the rationale established for the identity – clean and structured, strongly visual, light on text, and avoiding the temptation to bloat the content.
And, of course, the site is responsive for all platforms and devices.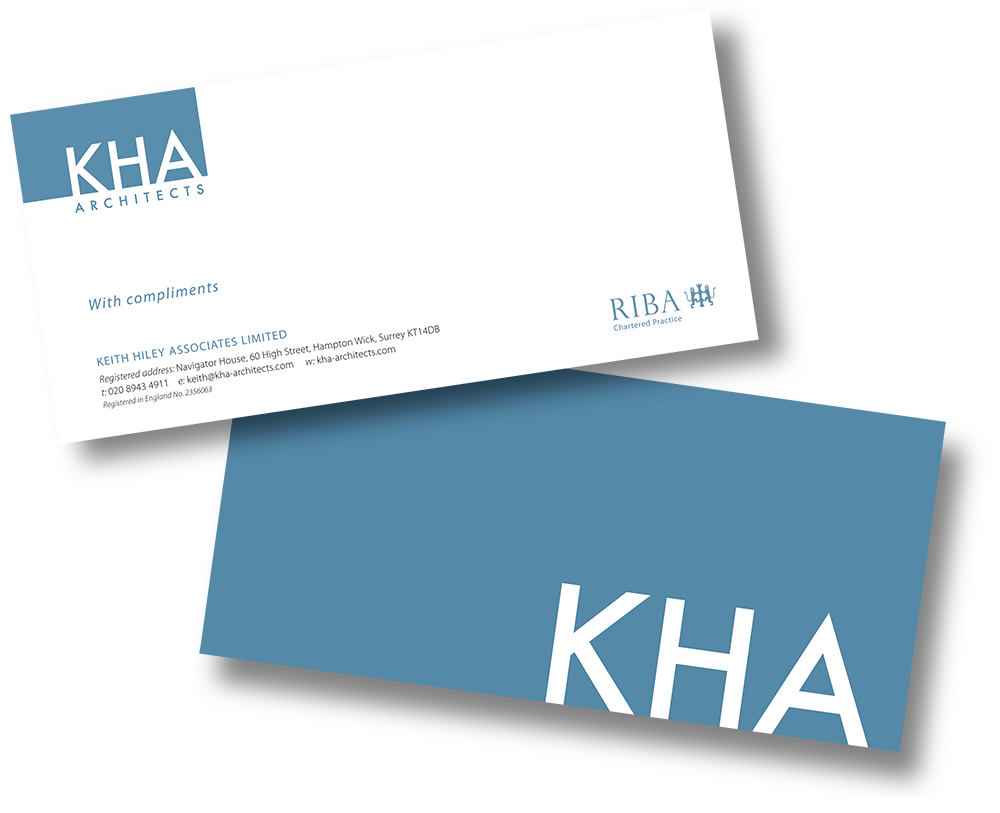 KHA engaged Kessell Design to refresh our brand image and to design and build a new bespoke portfolio website for the Practice. We are delighted with the results, which have exceeded our expectations and, without doubt, have helped to promote our business.
Keith Hiley, Founder and Principal