May / June 2019
RHS Chelsea and Chatsworth Show Garden awards success
Congratulations to two of our clients Rae Wilkinson and Colm Joseph for their individual show garden successes at this year's RHS Chatsworth and RHS Chelsea Flower Shows.
A previous winner of two RHS Hampton Court Show Garden medals, Rae Wilkinson has this year won a stunning three awards – a Gold medal, Best in Category AND the much sought-after People's Choice Award – for her 'Space Within' Mindfulness Garden at Chatsworth.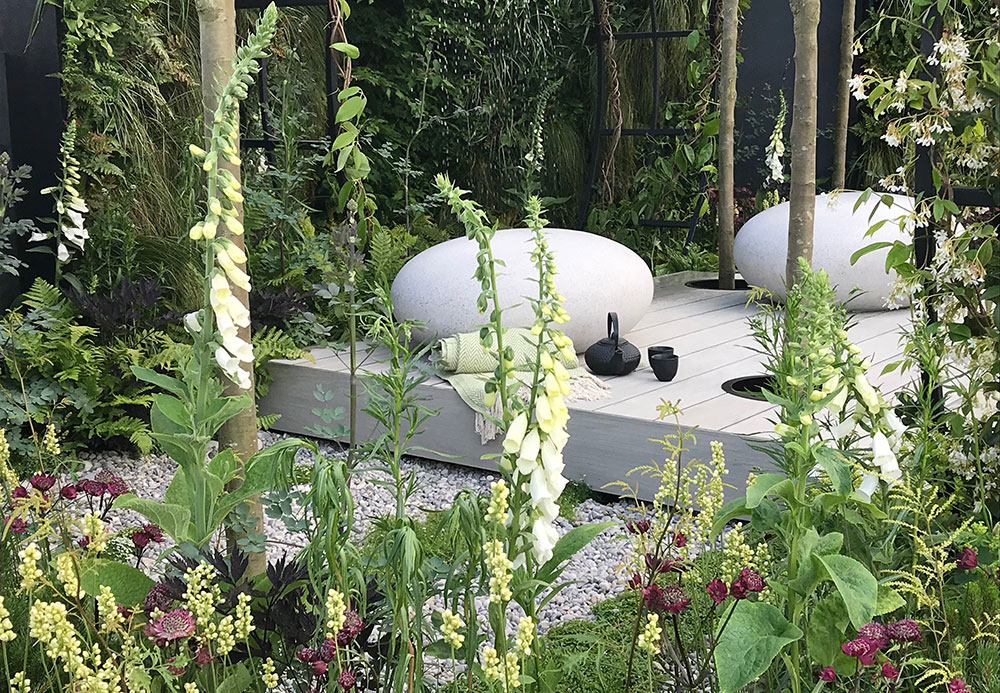 Rae designed the garden as a biophillic meditation space with a moon gate 'portal' through which the visitor escapes a hectic world. Having entered the 'space within' the central area offers a place of quiet healing and meditation, with a mini forest providing the therapeutic benefits of Shinrin-yoku or 'forest bathing'.
A second portal offers the visual and aural experience of flowing water beyond, with lush foliage to further calm the senses. The garden as a whole recognises and satisfies the human need to connect with nature – a complex brief which Rae executed expertly and with deceptive simplicity. Little wonder it was rewarded so highly.
Read and see more about Rae's work on her website (which we are very honoured to have designed).
Colm Joseph and co-designer Duncan Cargill enjoyed their first experience of designing a show garden at Chelsea this year. The pair recently graduated from the acclaimed London College of Garden Design, based at the Royal Botanic Gardens at Kew. Together, they won this opportunity to design a garden celebrating the 180th anniversay of their sponsor Perennial, a charity that helps horticulturists in times of personal need. A Silver-Gilt medal went to their Perennial Lifeline Garden – a contemporary interpretation of Sir Roy Strong's classical Laskett garden.
Colm's design reimagines the classical columns and statuary of The Laskett as vertical steel screens, columns of limestone, and living blocks of clipped yew and hornbeam. The Laskett's rose garden is reimagined among these geometric forms as a wild rose meadow with the whole united by a rill of flowing water.
We were priviledged to be asked to redesign Colm's monogram identity and stationery, and to design and produce printed brochures for Chelsea (yet to be added to this website). And we very much look forward to working with him on a new website in the near future.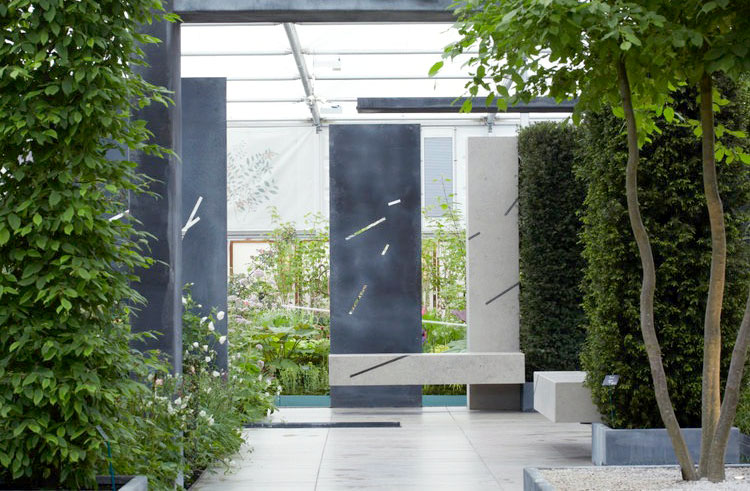 January / February / March 2019
Solo art exhibition at Norwich Cathedral
Alongside his various design projects, James is a practising artist, and January, February and early March were all about his solo exhibition at Norwich Cathedral which ran from 8th February to 3rd March.
When the Cathedral invited James to exhibit in their prestigious exhibition gallery, which forms part of the award-winning contemporary linked addition designed by Hopkins Architects, he curated an exhibition selecting from his recent drawings and older multimedia and digital work around the title 'Gethsemane'.
'The place where art is shown inevitably becomes part of the perception of the work and vice versa. I wanted to respect the architecture and calm Christian ethos of this gallery space in both the nature and the quantity of work I chose to include - I certainly didn't want to ignore or overwhelm it.'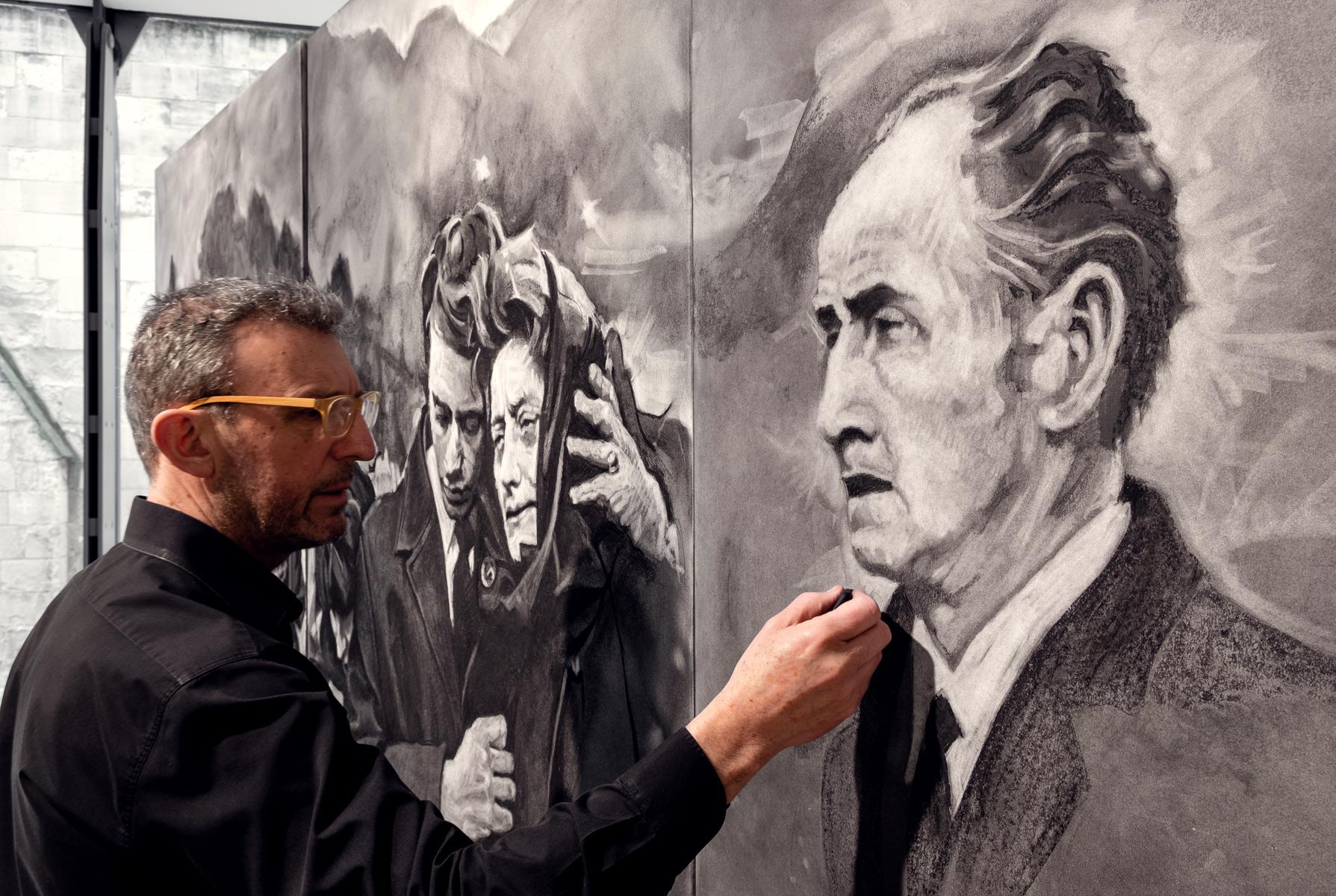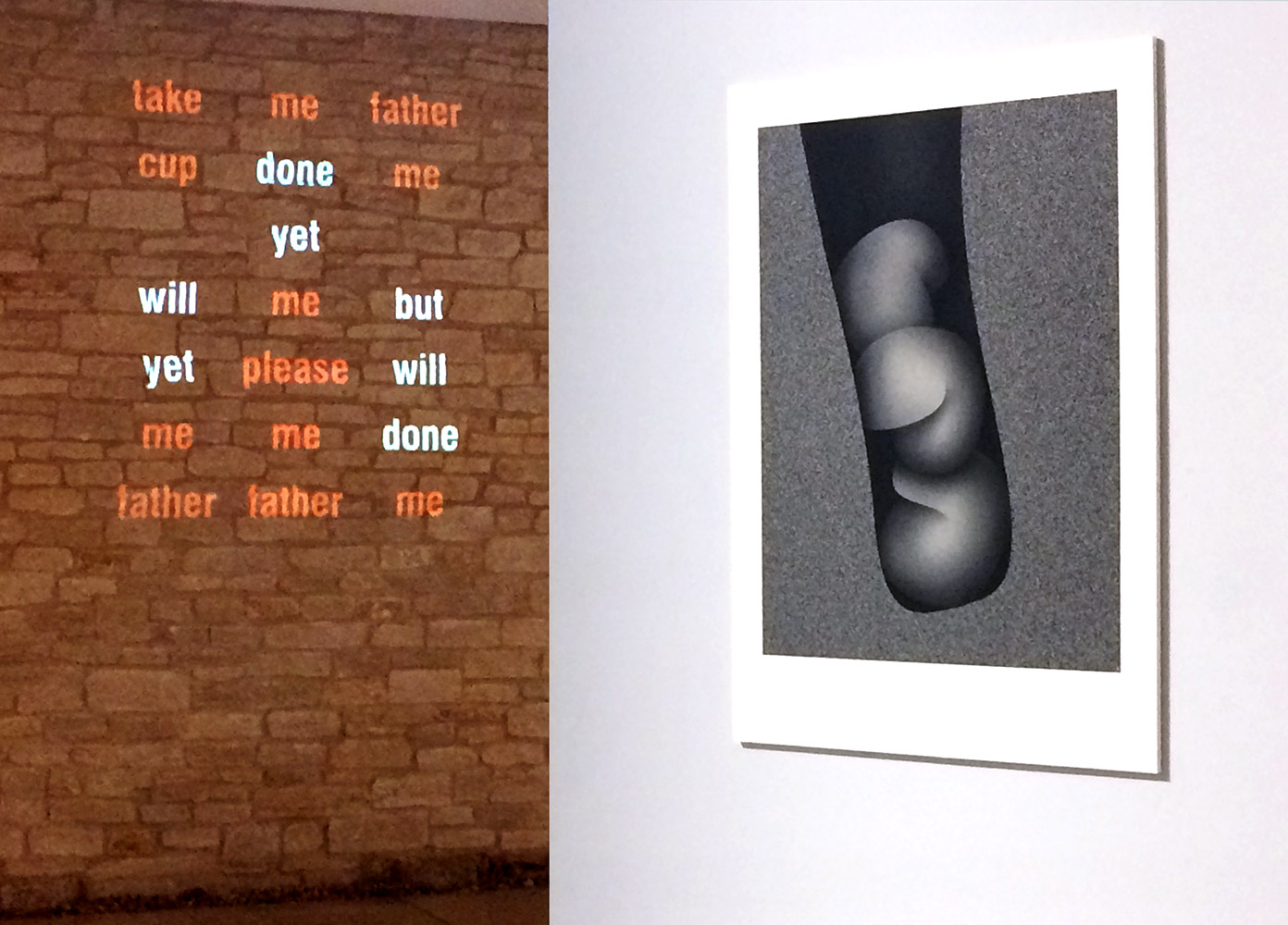 One of the biggest decisions and committments was to create a large piece in the space itself over the course of the exhibition.
'It's a difficult thing to engage people, some of whom will not have come to see contemporary art, and at the same time hold on to 'seriousness' in the work. I didn't want this to be a performance or a demonstration. I wanted to activate the space as a collective, creative opportunity where the involvement of visitors in conversation, observation and memory would become as much a part of the work as the drawing itself.'
The drawing was a large single image triptych, split across three 'monoliths' each measuring 8ft x 4ft x 1ft, remembering the Aberfan disaster of 1966 in which 116 children were killed, and which impacted James's family personally. James used a mixture of coal dust, soot and charcoal to make the drawing while also talking and remembering with visitors - hearing about their recollections and connections with the event but also their own personal stories of tragedy and loss. 'It became a profound experience making that drawing - for me obviously, but also, I believe, for the hundreds of visitors who stopped to engage with it.'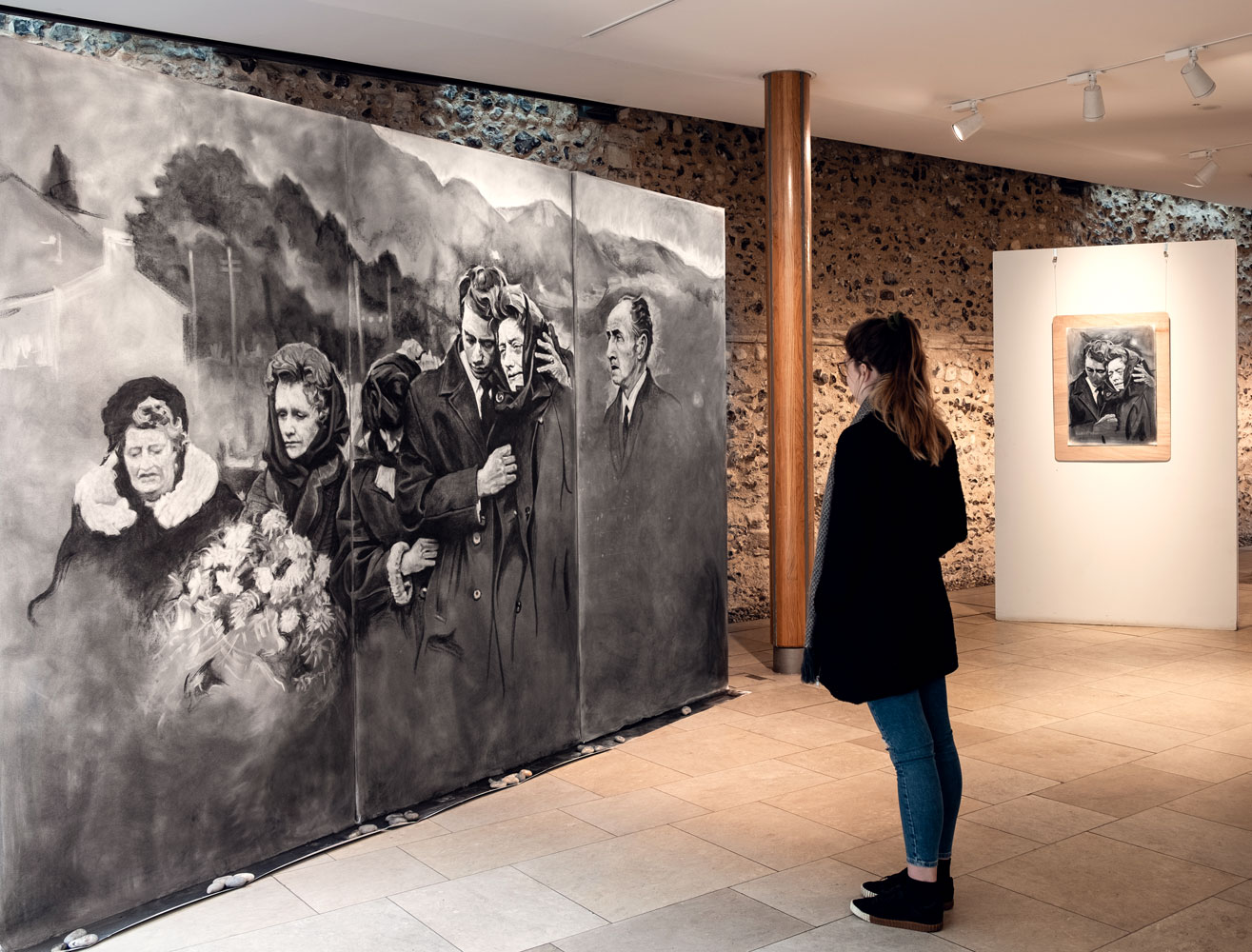 As an exciting opportunity resulting from this exhibition, James has been invited to be part of a creative collaboration with academics from the University of East Anglia and the EPARC archaeological centre in Cyprus, to take place in 2020.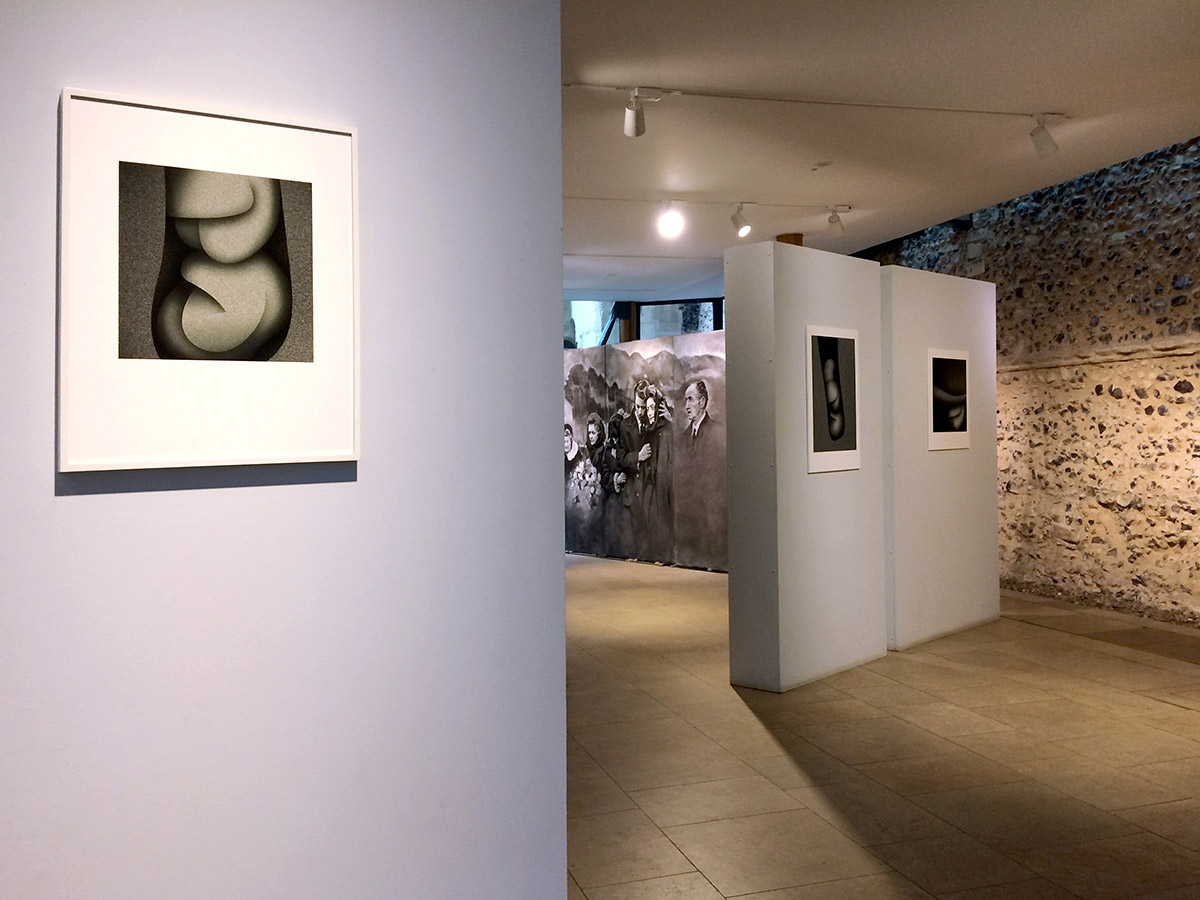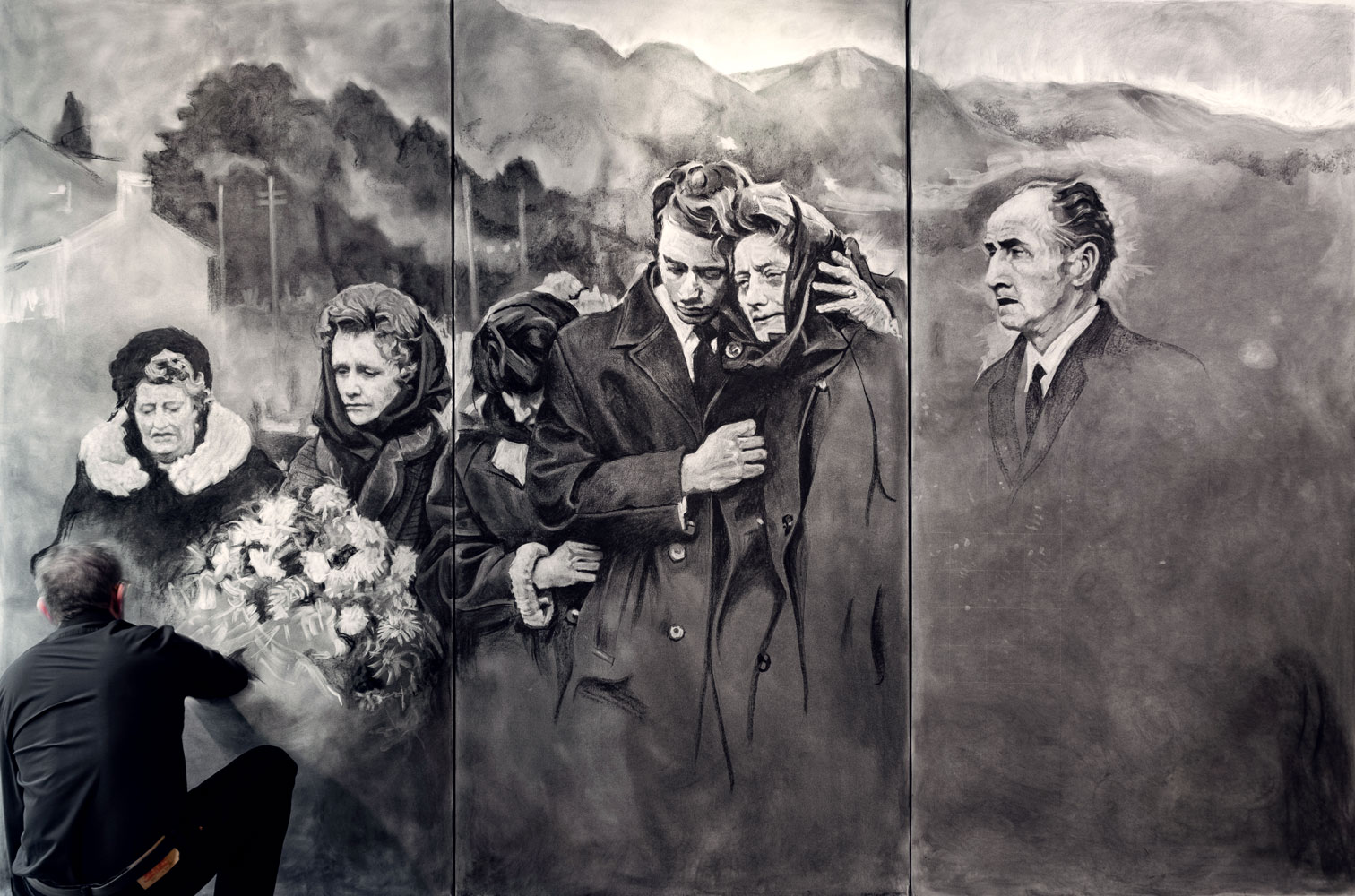 October / November 2018
GHK Architects project completion
We are pleased to announce the completion of our project for GHK Architects.
Since our appointment in late August (see last post) we have worked closely with them to redesign their brand identity, brochures and print material, magazine advertising and a brand new, bespoke website.
For more details and visuals for this project head over to the GHK Architects project page.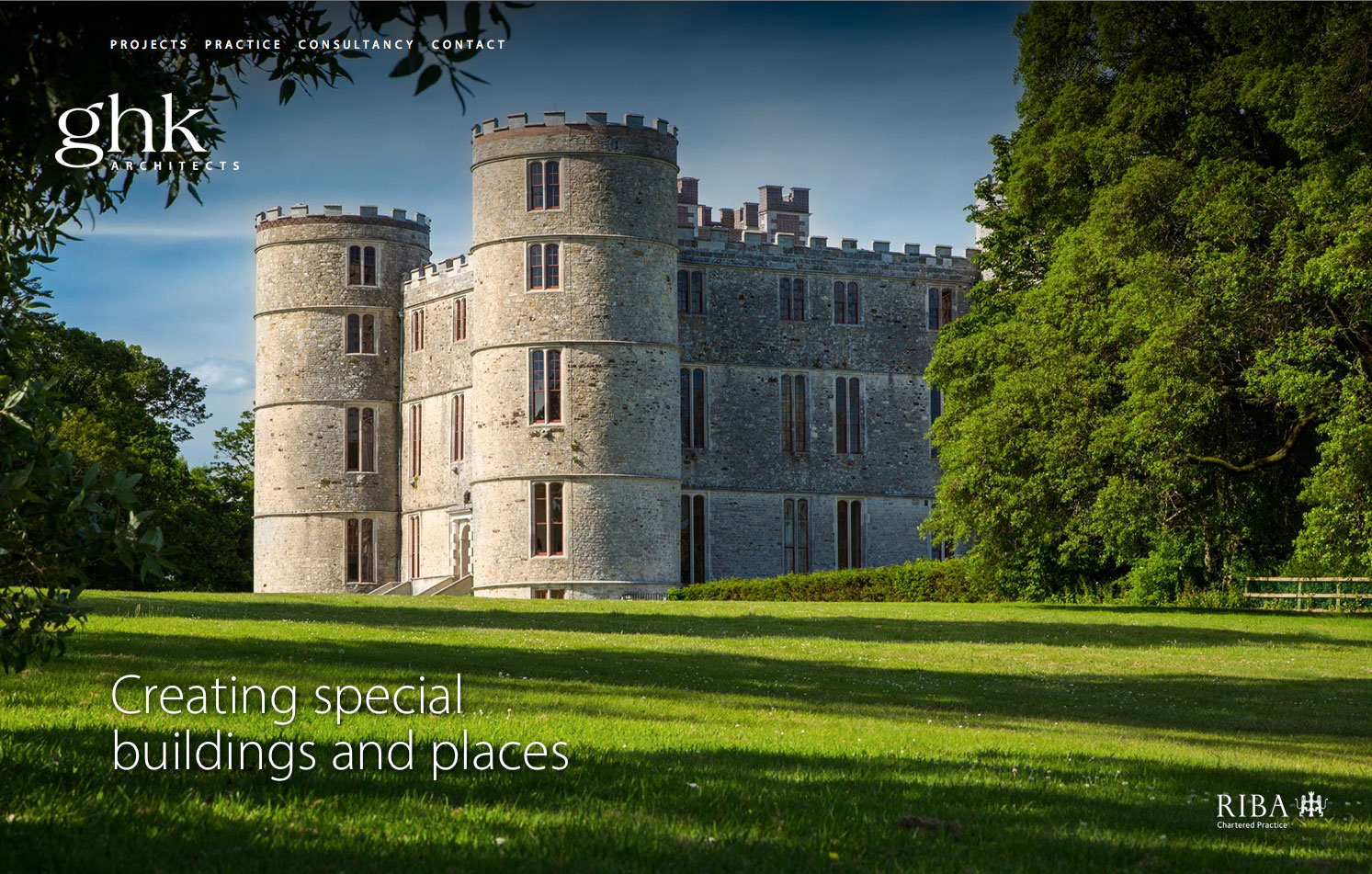 August 2018
GHK Architects, London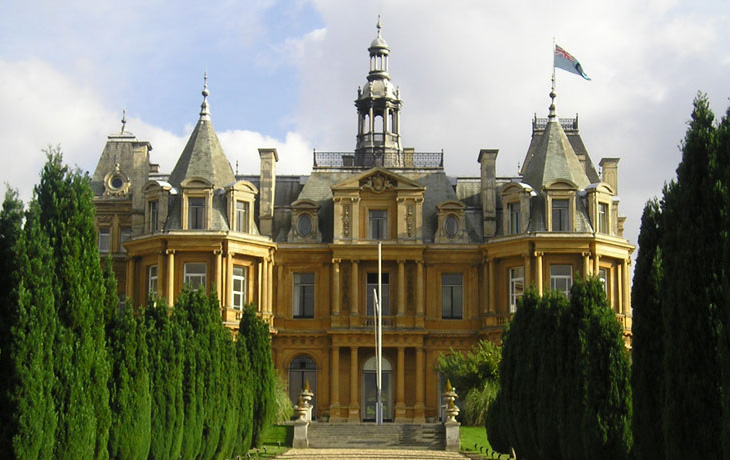 We are delighted to have been appointed by architects Gilmore Hankey Kirke to redesign their brand identity and bring their online presence up-to-date with a new, bespoke website design.
Based in Central London, the multi award-winning practice has an impressive and varied portfolio of international projects in a range of sectors including Culture & Leisure, High-End Private Residential, and Institutional and Commercial.
GHK specialises in the sensitive contemporary and traditional design of sustainable new build and refurbishment projects, and has particular and extensive experience in the conservation and creative re-use of historic buildings.
We are looking forward to working with them on this exciting project.
July 2018
Designs on music
Over the last nearly 3 decades we've worked on more than 100 music design projects, across a range of genres, with a number of independent and niche-market labels for worldwide distribution. We've just added a small selection - take a look and get in touch if you'd like to see more.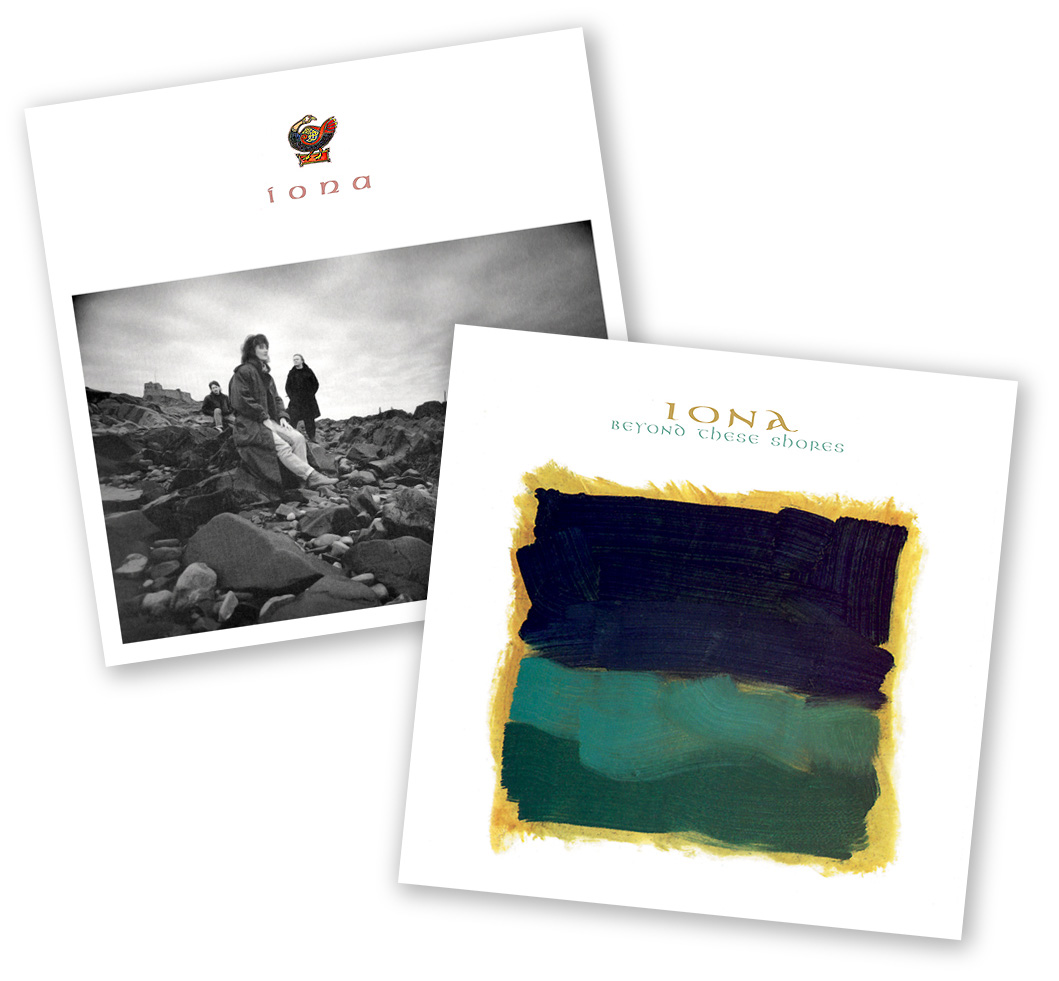 June 2018
A change of spots
Leopard Print PR is a new venture for former journalist and highly respected Public Relations expert Vanessa Munnings – and we were delighted to be invited to contribute to the design of the agency's brand identity.
With an impressive track record listing a variety of household name clients, Vanessa and Leopard Print will continue to 'deliver cost-effective, creative, straight-talking campaigns and clever comms initiatives - all with passion, dedication and enthusiasm'.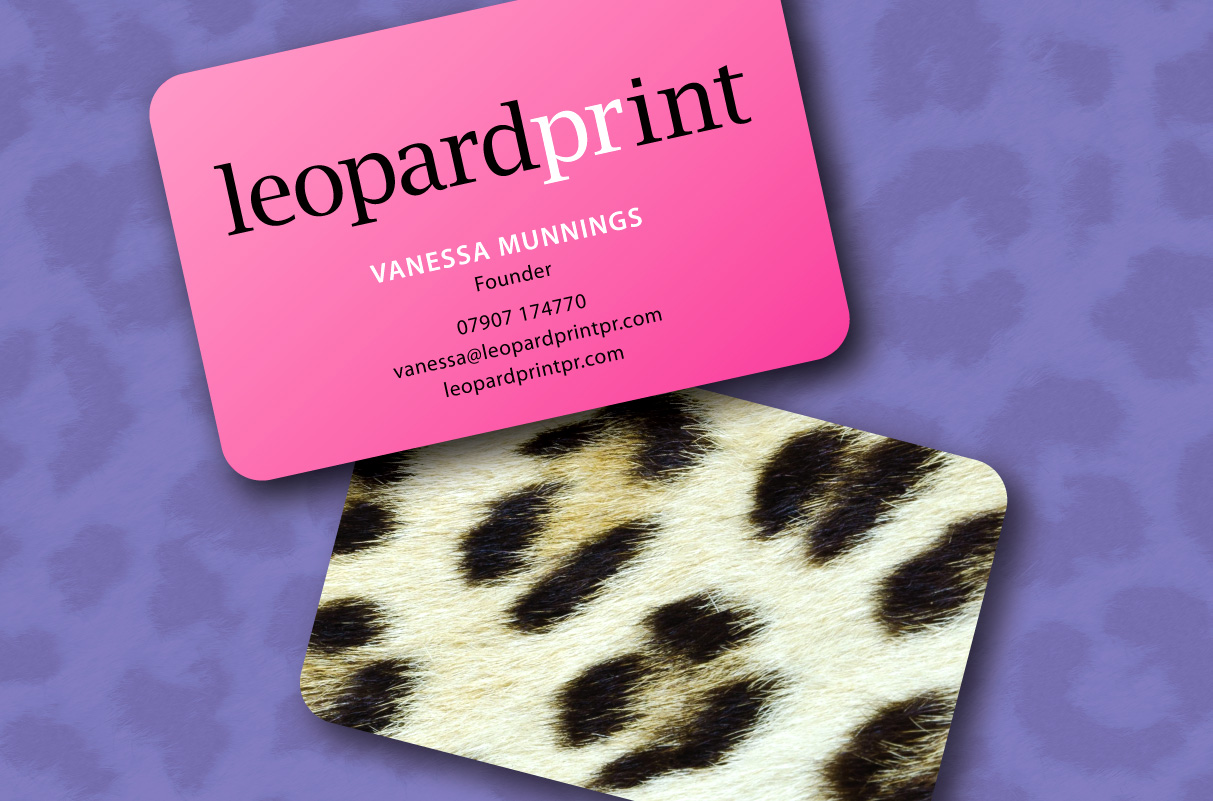 Stand-out PR is central to everything Leopard Print does and promises. Noticing that 'pr' is also central to the agency's name we created a simple logo to elegantly convey that. Combined with Vanessa's personal love of leopard print pattern and striking colour, the new identity is professional with a memorable quirkiness.
More soon!
April 2018
A date with data
We have been appointed to work with UK Data Governance consultancy IMGS.
The management and use of data is currently a very visible and sensitive subject, and IMGS (Info Management & Governance Services) is working with some of the country's highest profile companies to help them establish robust Data Governance practices and procedures. The consultancy is unusual in offering specialist insight and services in 12 domains of data strategy, management, evaluation, and application within the DG framework.
Our task is to design and implement a meaningful and distinctive brand identity to set this expert consultancy apart in their sector, and to bring an ordered and colourful clarity to all their communications in print and online with a new, bespoke and responsive website.
April 2018
Write for humans, not search engines.
'SEO experts are put on this Earth to make astrologers look good.'
That's a little saying I like to cheer myself up with from time to time. It's flippant and dismissive, I know, and unfair to the genuinely knowledgable professionals. But it makes me smile and takes the edge off the occasional irritation I have with some practitioners.
It almost goes without saying that at the heart of understanding SEO (Search Engine Optimisation) there must be an understanding of search engines and how their technology is applied. For better or worse, that means understanding Google. And understanding Google's algorithm.
And therein lies my tongue-in-cheek amusement with the astrology analogy – the company fiercely protects its technology, and why wouldn't it? While they have latterly been helpful in providing some structured guidance, so much 'expert' SEO input previously seemed to involve applying what could be deduced, looking for patterns in what works and what doesn't, and predicting a strategy and methodology from that.
But the Google search algorithm is not a static technology. It is constantly learning, constantly evolving - getting smarter. In fact, Google updates its algorithm about twice every day. And, a handful of times a year, it makes what it calls a 'broad core algorithm update'. The latest and most significant of these took place in March this year - and it's a game-changer.
April 2018
Natural Solutions, Switzerland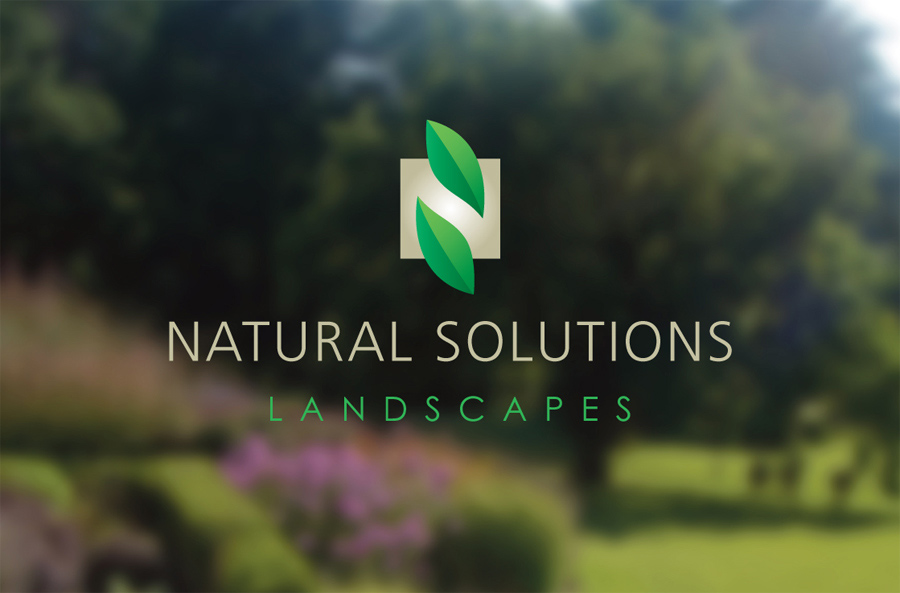 Natural Solutions GmbH are landscape contractors based in Switzerland and working across Europe, Russia, the UK and The United States. They approached us to design a new brand identity to position them more appropriately and effectively in their sector among the high level architects and designers who are their clients.
The project is ongoing, the implementation involving print, a new responsive website, vehicle livery and workwear.
More soon!
February 2018
Trilbey Gordon Interiors, London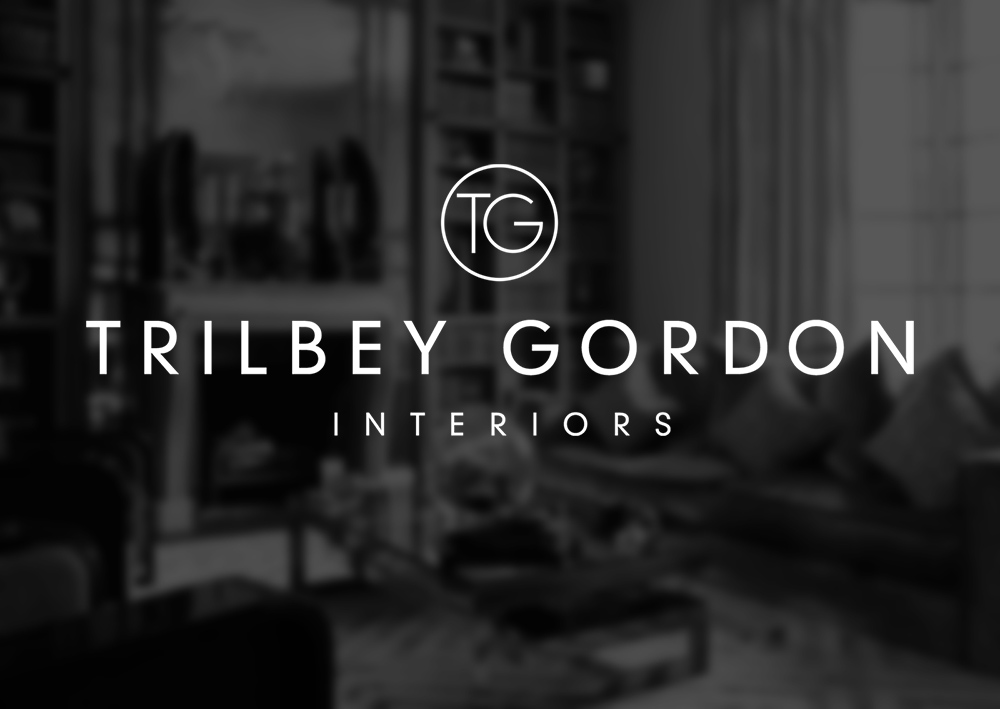 We recently completed an update of a bespoke website we designed in 2017 for Trilbey Gordon Interiors. Trilbey contacted us after seeing work we had completed for another client working in this high-end luxury sector.
The interiors she creates for her enviable client base of celebrities, film and music industry stars, opinion leaders and tastemakers are an eclectic mix of rock-n-roll, mid-century modern and cool gentlemen's club – all suffused with a sexy 70's vibe. Her high-profile clients' non-disclosure agreements limit the projects she can publish but, nevertheless, the identity and website we created capture her individual aesthetic and design philosophy. The site attracts significant traffic - it is obviously working well.