Splash! Magazine
Scripture Union is an international, inter-denominational Christian charity, working in partnership with individuals and churches across the world.
We have worked with SU on a range of publications over the years and for more than a decade on their quarterly Splash! for Children magazine and associated material. Each issue of Splash! contains 3 months of Sunday School activities - cutting, making, cartoons, quizzes, colouring, puzzles, songs, drawing - all designed to appeal to 5 to 8 year olds.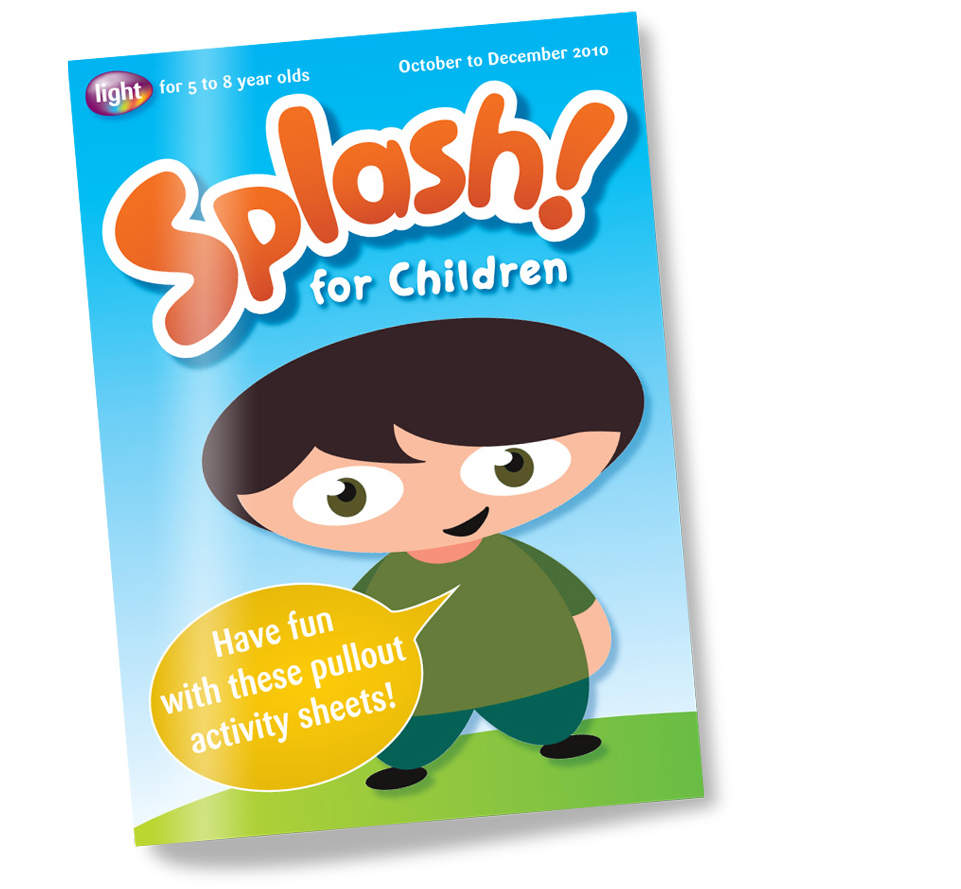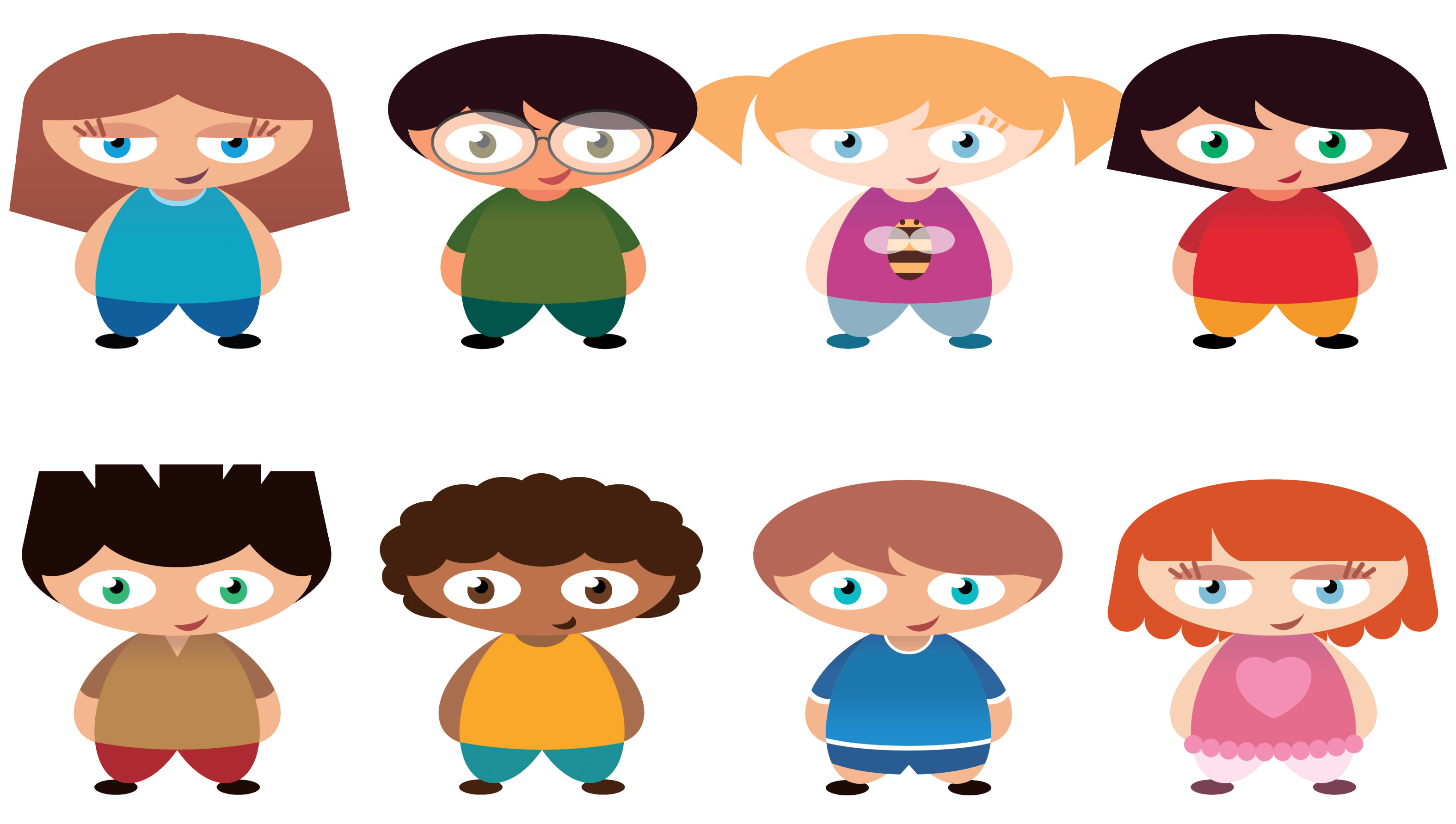 We developed distinct illustrative styles for various contexts, designed and illustrated hundreds of pages of activities, and created a collection of characters who appear throughout the magazine talking to the children – giving instructions, asking questions and so on.
Here's just a flavour of the magazine...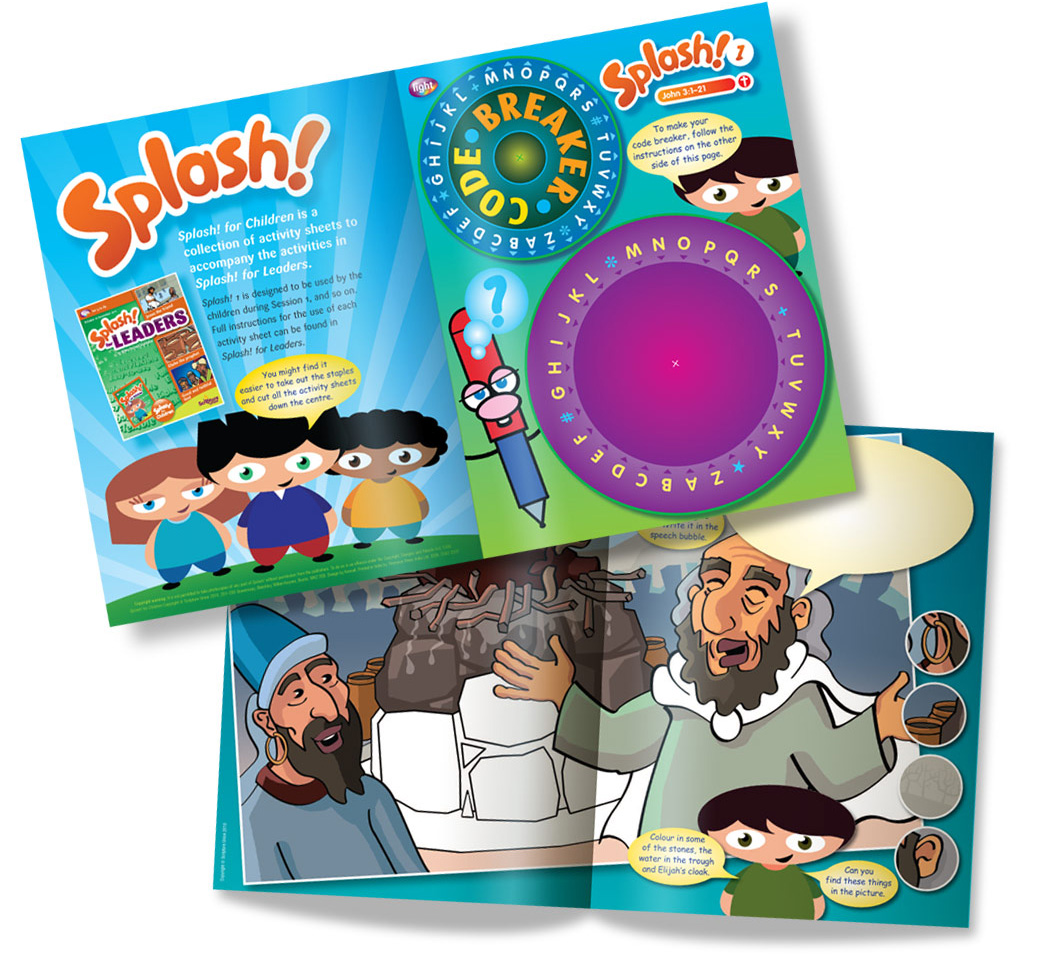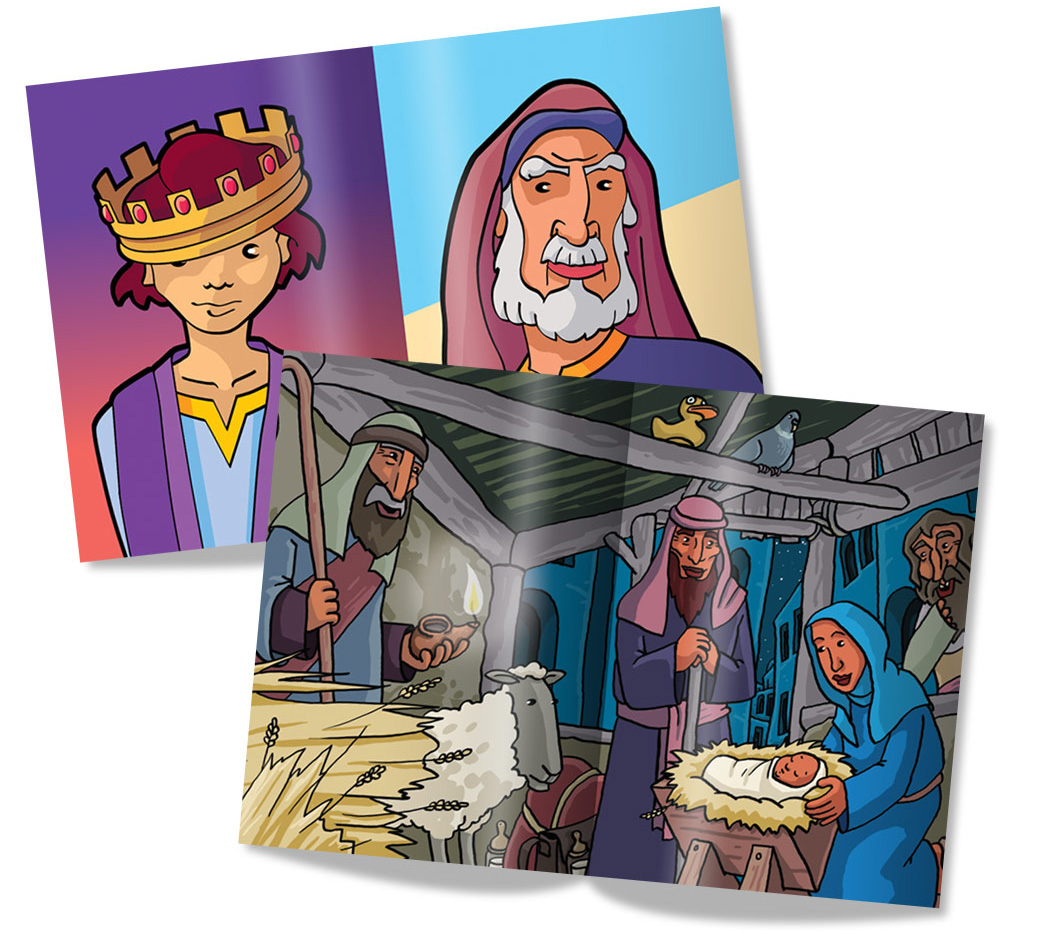 The great thing about working with James is that he really takes the time to understand how the designs will be used. This is particularly important when creating material for children. He puts thought into all the practical aspects, such as fiddly cutting out and space for sprawly handwriting, and makes suggestions for changes – which are always improvements. And the finished result not only looks amazing but functions in the way we need it to. Angela Grigson, Content Manager, Scripture Union